posted on Aug 22, 2017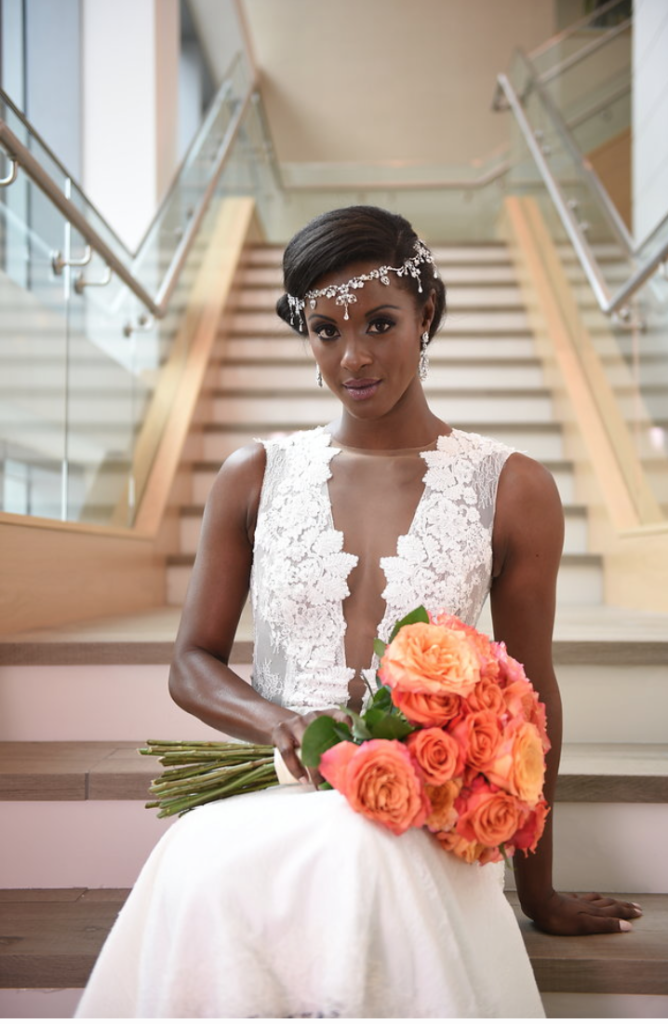 The world of photography is a fascinating one. Filled with unbelievable photos capturing our most prized moments, creative artists that can tap into a distinct mindset, and unique perspectives that grasp the beauty and authenticity of life.
Finding a wedding or event photographer can be one of the most important decisions you make when planning your special day and honestly, it can be one of the most challenging. With so many incredible minds, visions, and personalities, the choices can be endless!
This is why we are delighted to invite you to learn more about one of our favorite photographers in the wedding and event industry, Damon Tucci Photography!
Photograph by Brittani Hon
We've known and worked with Damon Tucci for many years in Central Florida. His strong reputation in the Orlando wedding and event world is respected by photographers and clients alike and he is truly a treasure both locally and nationally. Not only do we swoon over his talented photos, but we adore his kind hearted personality and light hearted sense of humor.
So let us introduce you to one of Central Florida's favorites!
M: Thank you for allowing us to interview you, Damon. As you know, in Orlando there are a plethora of wedding and event photographers. What makes you different and what's your specialty?
D: MY Specialty is making people look their best and being relaxed on their big day. There is a lot of energy going on during the wedding day. I go with the flow. I train all the time (photographically) so I can execute very quickly. This allows clients to be present in their wedding and not pulled away for hours of photos.

M: Something that makes you stand out in our eyes are your signature "Damon" shots. Are we right?

D: Yes. I have some signature shots of the bride I like to employ and my room shots are powerful, however every event is unique and presents unrepeatable moments.

M: What is it like to work with you on the wedding or event day?
D: My associates have been with me a long time. We all know our roles. From the client/coordinator it is a relaxed, smooth and easy feeling.

M: And from our perspective, you are fun, relaxed, and focused. We never worry about you missing an opportunity to get a good shot.

Where would you love to shoot and haven't yet? (in Orlando or around the world)
D: Maybe Bali, New Zealand, Alaska, Russia, just to name a few.

M: What's one thing piece of advice you have for brides and grooms as they look to find their photographer?
D: Make sure the client/artist fit is a great match. Does this person edit their own work? Is their service after the sale as good as their sales pitch. What's their track record?
Recently, we were asked to plan a photo shoot for the new Wyndham Grand Clearwater Beach Hotel in Clearwater Beach, Florida and Damon was selected as the photographer. As you can see in the following pictures, his work speaks for itself. He is true professional both with his work and his demeanor. (floral designed by Lee Forest Design)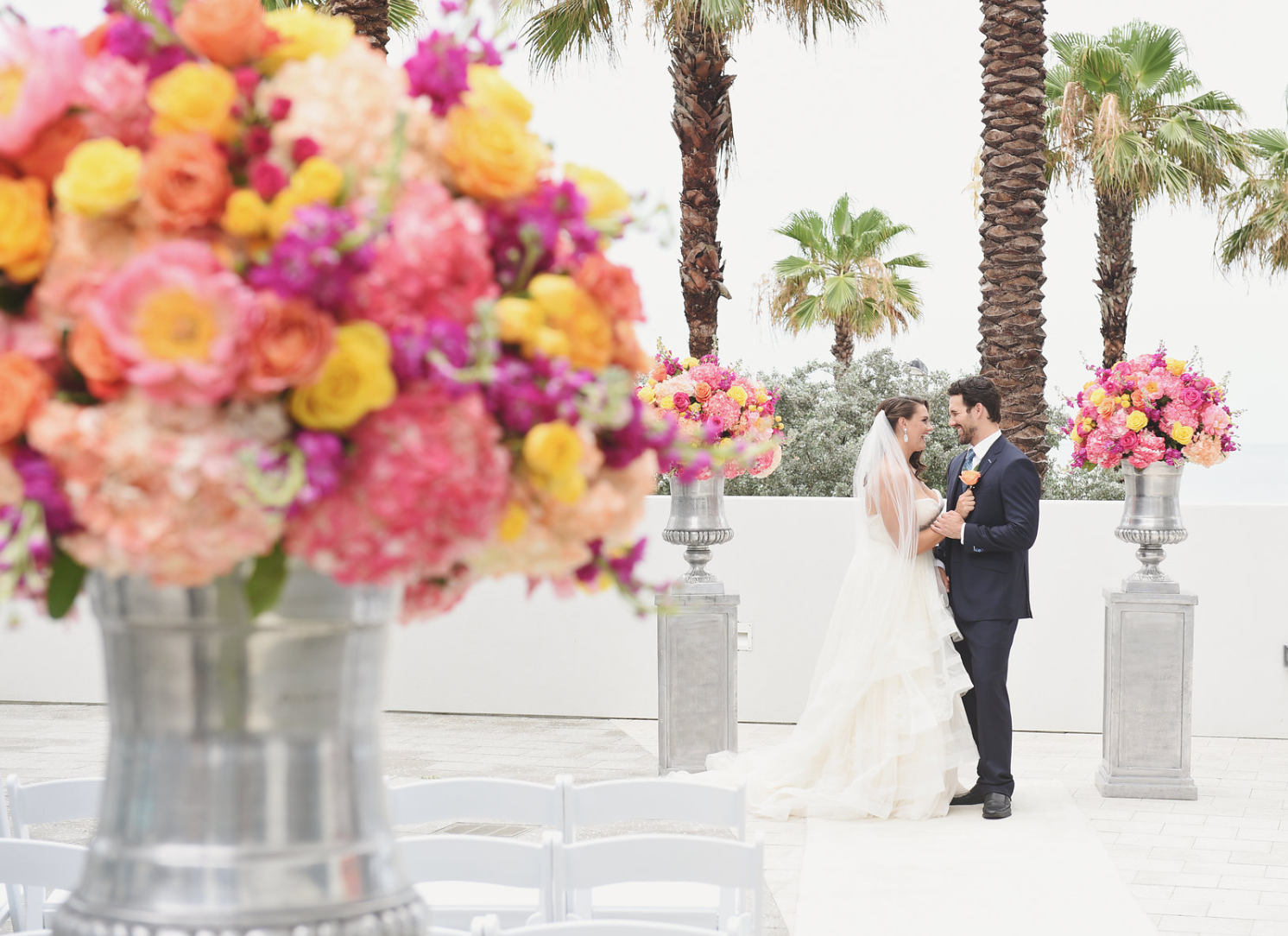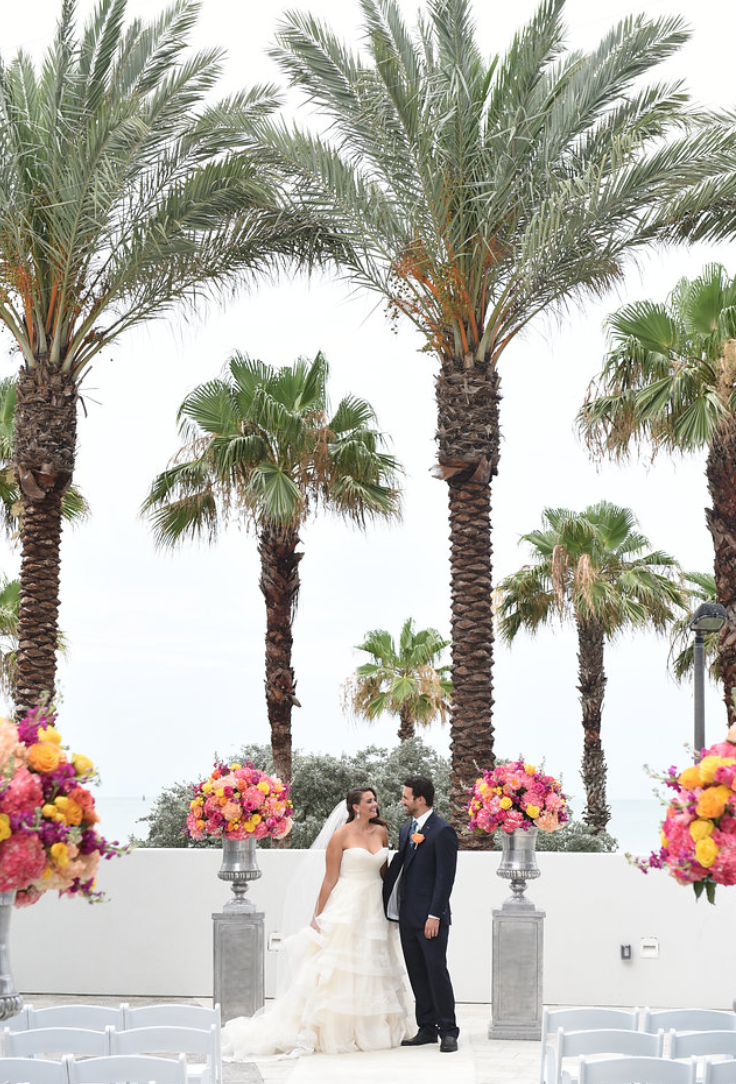 If you're looking for an Orlando wedding photographer or Orlando event photographer, we recommend contacting Damon Tucci Photography at damon@damontucci.com to talk about your photography needs.
Are you planning a wedding or event in Orlando and need additional vendor recommendations? I am happy to help! Contact me at michele@michelebutlerevents.com for assistance in selecting just the right team to make your event perfect.