posted on Aug 30, 2014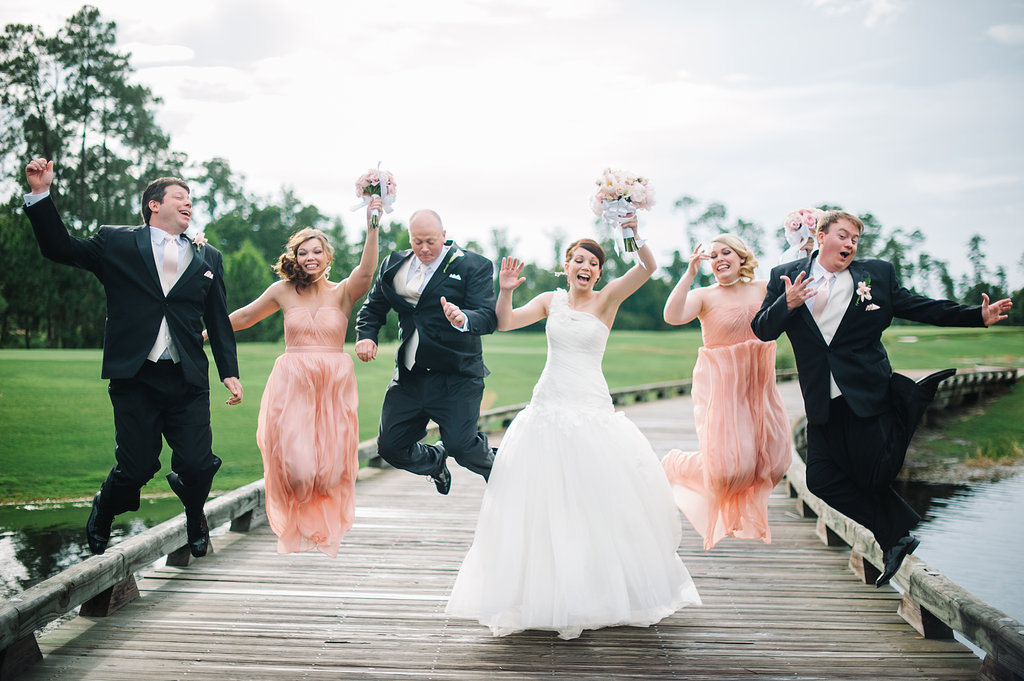 Where do we start? How gorgeous was this wedding? How beautiful the bride was? What amazing people the Klines and the Estlings are? How awesome our vendors are when having to change plans due to weather? How we had the most rocking party for only 30 guests? How we gasped when we received the beautiful images? Or how our doctor bride hooked herself up to an IV to make sure she was well enough to walk down the aisle!?!
If it wasn't obvious, this was one of the most fun, memorable weddings we have ever had the pleasure of planning. Our bride, Jessica, had planned on having a destination wedding for as long as she can remember. She even came to the Waldorf Astoria Orlando one spring break and said, "I could get married here." Low and behold, here we are! Jessica was just about to finish up medical school when she and her mother, Valerie, came to Orlando to start their whirlwind planning experience. She only had a few weeks between that point to graduate, get married, go on a honeymoon, and then start her new career. We were able to meet and book all of our vendors, and bond with Jessica and Valerie in the span of 4 days. It was an incredible experience.
When wedding day came, we had a few hiccups, but by the time Jessica had her first look with Chris, everything had fallen into place. Occasions by Shangri-La created dramatic ceremony and reception spaces in the soft blush and ivory hues with touches of silver which were accented beautifully with the rentals from AFR Event Furnishings and A Chair Affair. The music, lighting, the food, everything, was perfect.
Congratulations Mr. and Dr. Estling! Congratulations again on your new journey!