posted on Sep 22, 2017
One of the latest trends we're seeing with Orlando weddings is couples waiting to take a honeymoon because they are saving for a down payment on a house, paying off student loans, or just saving to start their life together.
We appreciate the smart practicality in these decisions!
However, they can be hard decisions to make! That's why we want to share 3 ideas for budget friendly honeymoons that may allow you to still get away for a few days, but not break the bank doing it.

Here are 3 of our favorite budget friendly honeymoon ideas!
1. National Parks
Very few places in the world can you experience the profound beauty of your breath being taken away from the environment that surrounds you. With domestic airline costs many times cheaper than flying international and with entrance fees between $10-$20 typically, you can see the world, experience something new together, and actually relax from that amazing wedding all while saving as well! 

To keep costs down even more, we recommend purchasing a cute picnic basket and blanket and fill it each morning with cheeses, fruits, crackers, sandwiches, desserts, and a bottle of wine to share at just the right romantic spot you find.
Imagine…driving through Yellowstone National Park, the only place you WANT to see traffic because you know there could be anything from bears to moose to bison, right out your window. Stay at the Old Faithful Inn where you can walk out of the resort and right to the edge of Old Faithful itself. Such sites as Artist Point and the Artist Paintpots are a must see. Afterwards, cozy up around the fireplace and dine at the lodge's Old Faithful Inn Dining Room.
Or maybe you're an adventurous couple who wants to experience landscape right out of the movies. Then head to Utah where you can find Arches National Park and Canyonlands National Park in Moab and then drive to Zion National Park and Bryce Canyon National Park. Must do: Delicate Arch hike in Arches; picnic at the end of Grand View Hike in Canyonlands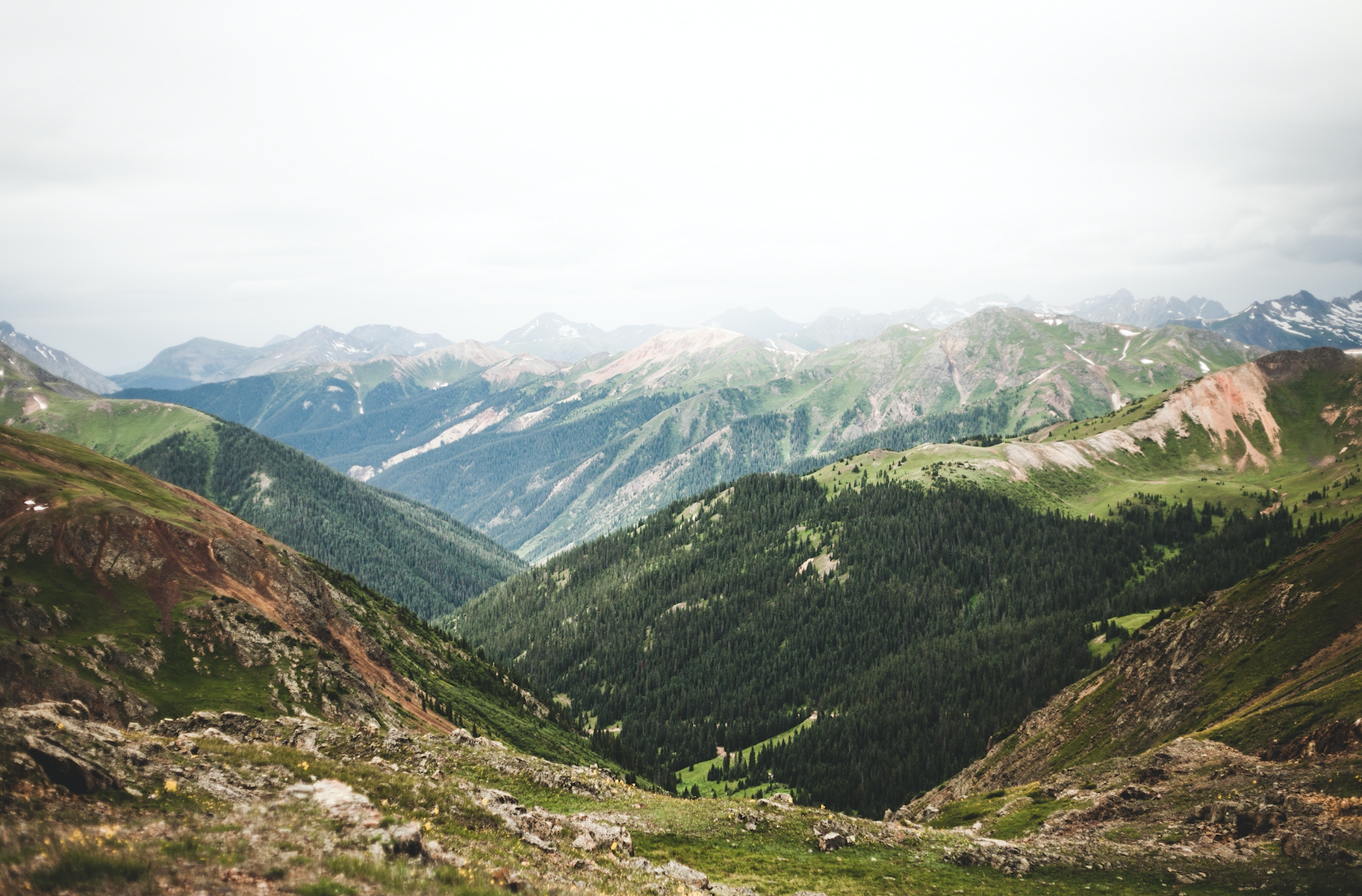 If you're looking for a romantic cottage type feel nestled in the mountains, look at Rocky Mountain National Park with a stay at Della Terra Mountain Chateau right outside the entrance. The chateau has exquisite rooms, each with it's own private hot tub. You could easily stay days cozied up in your room and then venture out for waterfall hikes and animal sightings.
These are only a few National Parks we adore. There are so many to choose from, you can easily find one to fit your personalities!
2. Road Trip!
Some of our best memories are of road trips we've taken. Maybe it's the organic way a road trip takes shape, the people you meet along the way, or the unexpected places you never knew existed but soon become your favorite, a road trip is sure to be memorable.
Some fun road trips to consider are:
California Coast – starting around San Francisco and driving to Los Angeles or San Diego along the coast allows for sights such as Big Sur, the Golden Gate Bridge, and Redwoods National Park. Along the way, you may want to try some paddle boarding, kayaking, or wine tasting as you take in the amazing sights!
Route 66 – from Chicago to Santa Monica, Route 66 is a fun and entertaining trip across the country. Experience the St. Louis Arch, spray paint Cadillacs in Amarillo, and savor the flavors of Santa Fe.
North Carolina Waterfall Trip – with a home base of Ashville, NC, you can road trip to 40 waterfalls within the area, making for a romantic trip with picnicking, quaint restaurants, and some much needed alone time for the two of you.
3. Semi-Local Staycation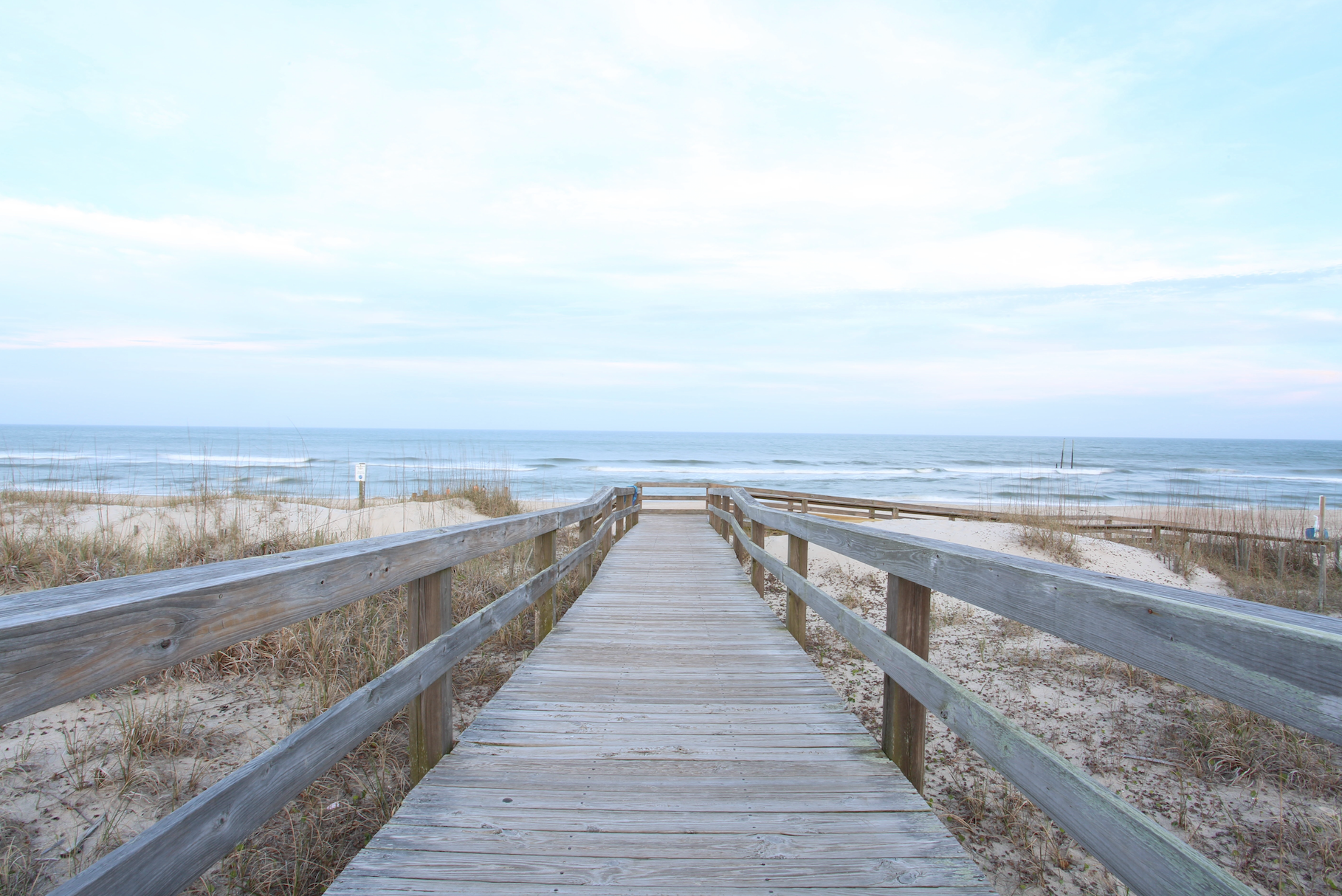 Staycations can save on money, but do they really allow for us to get away from it all? If you have a hard time disconnecting and relaxing in your own home, try a getaway within a few hours drive. Some time to rejuvenate may be all that you need.
Forgo expensive airfare and rental car costs by selecting a cute bed and breakfast or a room on the beach. Enjoy watching a sunrise or sunset, reading a book, or just doing nothing! Just by visiting a new place in the same state you live in can have fun and exciting experiences while feeling like you got away and refreshed!
Whatever you choose for your honeymoon, remember not to compare what others have done to what will work for you. Select something that fits your budget, your personalities, and your needs. It's a special time for you to start your life as husband and wife – make it memorable and enjoy!
If you're planning an Orlando wedding and are looking for someone to help you with these types of details and more, don't hesitate to contact me at michele@michelebutlerevents.com. I have a plethora of ideas just waiting to be shared!